Joined

Dec 10, 2020
Messages

455
Reaction score

358
What's up guys.
My original post about this chick is here for reference: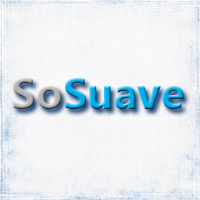 What's up guys. Tonight I had a third date with this chick I'm seeing. First date we met at a local coffee shop and made out at the end of the date. Second date she came to my place and I cooked dinner and she brought wine. We escalated and were making out on the couch, but after sucking on...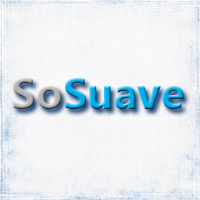 www.sosuave.net
Anyways, to leave off from that post. She came over for the 4th date Monday night. This time, since my strategy of escalating things on my couch had not worked in the past, I decided to act aloof and indifferent. I still made out with her, kissed her neck, etc., but she
still
seemed a bit guarded and I was not going to attempt to escalate again and have her slow things down.
I called her on her bluff and said "Well, it's getting late, etc., etc." And she seemed surprised that I actually was calling it a night. I walked her out and when she got home she texted me:
HER: "I had a lot of fun tonight as always! I'm just going to say out loud here I think next time I'm going to need to take advantage of you..
"
ME: "Take advantage, huh?"
HER: "Yes, exactly how you read it. But you hit me with the 'it's getting late.'
We cont. to banter a little back and forth and I
covertly
called her out on the fact that this was our fourth date and she really hadn't shown any signs of 'taking advantage' of me before. I mean seriously, actions speak louder than words and this 22 y.o. girl is not going to lead me into believing she was just going to pounce on me. If she wanted to - there was plenty of opportunity...
I end up inviting her to my place this Friday. We joked about how it would be her turn to cook dinner next time and after my invitation she said "do you want to go
out
though?"
ME: "Wow. Are you actually trying to get out of making us dinner? I'm surprised."
HER: "We've never gone out!"
ME: "We will sometime. I want to try your cooking. I'll bring the alcohol this time. If you ask nicely I'll even be your sous chef
"
HER: "I get very mixed signals from you."
ME: "How's that?"
HER: You just don't want to go out with me, that's fine!!"
ME: "Well that's not true. I believe the first time we met it was in public?" (We went to get coffee date #1)
HER: "Yes that is true but I've suggested to go out and you've kinda avoided the subject."
This is when I got fed up and just stopped responding. I have had plenty of other plates who have been fine coming over, cooking together, hanging out at my place, etc., and never once questioning this. If a girl is truly into me, I feel like she shouldn't care what we are doing.
My interpretation
: she is a 22 y.o. that may be a little full of herself and is getting fed info from her 21 y.o. sister who has a beta BF, or her other gal pals. Her and her sister are really close and I could see her sister and/or friends telling her "I wouldn't fuuck him unless he takes you out or buys you dinner." To me, if she doesn't appreciate the fact that I have cooked for her 3 times now (one of the times we cooked together), then she's getting nexted. We still have yet to fuuck, nor have I gotten head.
What do you think guys? Am I being a little too stubborn? Should I just take this girl to dinner as it will potentially end in sex? At this point, for me, I feel like I would totally lose frame if I gave into her demand for me to take her out to dinner, and I could go through all of that and still not get laid.