Joined

Nov 2, 2021
Messages

143
Reaction score

80
So it seems like my strategy of reverse psychology has worked and y'all are eager as f-ck to approach!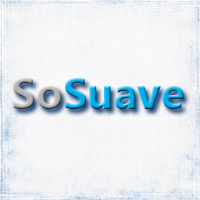 As I stated in another thread, I cannot recall seeing even a single person improve their cold approach skills appreciably. The thing is, by the time you're in your twenties, you are unlikely to improve significantly in intelligence, speaking skills, social skills or other facets of life that...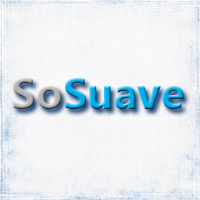 www.sosuave.net
So let's get down to the nitty gritty. This is your chance to help your fellow bro's out with tips on the best (and worst) places to meet attractive, high quality women...let's commence.
note:
I am in a blue state, which has a big impact on people's fear levels and degree of participation.
Also, I am in a smallish suburban city of approx. 150K.
These are just my personal observations in my area, so post up if you are seeing much better situations!
church
: I have to be honest, the bottom has dropped out in terms of young single adults' participation. Attendance is still pretty strong for young married couples but that's not something that you could exploit in church more than say, once, and I'm not suggesting you'd be that type anyway.
meetup
: again, young adult participation has dropped off noticeably. In all ages meetups it is close enough to zero to say they are not worthwhile for meeting young women of any level of attractiveness. I've checked meetups in red counties and participation is still relatively high.
clubs and bars
: again, I hate to say it, but there are fewer venues, limited hours and the participation of hot women has taken a drastic hit.
online dating
: no idea, I found it a huge time sink, addictive (in all the wrong ways), yet oddly boring. I didn't like the idea of spending even MORE time on the computer or phone rather than socializing in the real world.
random social venues:
big box stores, farmer's markets, etc. Hit and miss, super sporadic.
Overall, dating opportunities have taken a huge hit
for solo players like myself out of school and working remotely most of the time. I still get by, but it's from very random situations and sporadic opportunities that most guys could not exploit.
I still see lots and lots of couples going to bars and restaurants and shops. The "players" have wised up and become loyal doggoes. The numbers also seem inflated as our area still has a thriving tourist scene. Too bad for them as they are paying through the nose for extremely mediocre attractions!
I have no doubt that major metro areas are much better IF IF IF you are willing to either take a fake vaxx in perpetuity or game the system as long as possible with fake vaxx passes which I assume is eazy peazy.
As they say, the best time to plant a tree was 20 years ago lol. This sh't's hard mode now.
Last edited: