Joined

May 31, 2020
Messages

10,986
Reaction score

9,531
You were doing ok until you agreed to go to a frat party. Once there you are her puppy dog or show n tell item.

Here's why (the old lady was in a sorority back in the day….) Reputation is everything. Everything. When you walk into a party like that you are on her turf, in her frame, and she already knows everyone. No way she's going to have her crowd gossiping about rando older dude she picked up & brought along.

Frat parties are for frat boys and those select alums who regularly hang with the actives. They all know each other in the Greek bubble and that's why it was awkward. They all know who sleeps around and who doesn't. And many sorority girls are looking to lock down a frat guy from a good family who is going places in life. Those girls are getting Mrs. degrees and many are only open to dating Greek guys for serious LTRs.

I know a number of couples who met this way, are my age, still together & finishing raising kids.

You caught a cute sorority girl out tipsy. I'll bet you never hear from her again.
These are some solid points.
Fewer females now are getting Mrs. degrees than in the era when you went to college. I can cite statistics to show this is happening. With that said, there are still enough women out there who end up marrying someone who they met during their college years.
While on campus, most sorority women will date fraternity men are form LTRs with them. It is likely that most of these LTRs will end within 3-5 years of graduation.
I agree with "You caught a cute sorority girl out tipsy. I'll bet you never hear from her again." I think that is exactly what will happen. For
@BPH
, this is not a big deal because he has abundance. He's 6'0", 205 lbs, with muscle mass and lower body fat. This is a guy who has put up 88 notches at age 29 while living with his parents post-college and living in a smaller market in Delaware.
@Jesse Pinkman
made the same point about sorority girls in his first post on the "College Sex Life" thread. Sorority females are more likely to have random sex during internship season in big cities. I have quoted him and linked to the thread below.
College girls that are hot are very picky about who they sleep with or are seen with, as long as they are on campus.

I'd wager to say that most sorority girls were not exactly sluts, at least not on campus. Most were in an LTR or just going about life. They may date a guy or go out with one guy but that was it. In college, word travels fast and your status matters a lot. Girls in sororities are weary of the eyes that are on them and cannot risk being labeled a "slut". The end result was that the vast majority got a boyfriend and may sleep with the rare guy here and there, usually in their circle, but it was definitely an outlier when it happened.

The most common situations when these girls did sleep around? When they were away from campus.

This was especially true for sorority girls.

Their one night stands were commonly on Spring Break or when they were interning in a city like NYC. A sorority girl that interns in NYC? Guarantee she got it out of her system. Interning in a big city gave a lot of girls that separation from their circles and that opportunity to explore. In college, these girls are constantly under surveillance and having to defend their status to not be seen as sluts. Now this can also be said of guys who were not in college but gamed them, they often did so at off campus settings and not on campus.

I interned in NYC and talk about coincidence, my roommate that summer who went to Wisconsin managed to pipe up one of the hottest girls at our school by meeting her at a bar. It was awkward to see her naked that morning in the living room when I woke up.

I tell guys that if you really want to sleep with a hot sorority girl, just catch her on vacation or catch her during intern season (summers in big cities). Go to any bar that is meant for a younger crowd and if you do enough approaches, you'll catch em.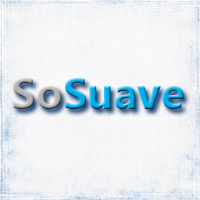 I thought I'd share this as someone who went to a party school and was in a fraternity there as well. Not wanting to give too much about myself but I went to UGA and graduated a few years ago. While Athens has its hot girls, I do feel like the quality got worse every year due to the admission...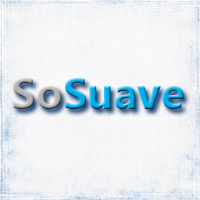 www.sosuave.net